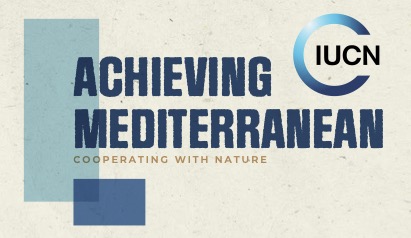 Joint workshop and meetings – IUCN Interregional Committee for Europe, North and Central Asia (ICENCA) with the Working Group for National Committee Development, Europe North and Central Asia (WGNCD) and the European Policy Advisory Group (EUPAG) 
10.00 – 18.00 Wednesday 28th September 2022, Museo Alborania (Palmeral de las Sorpresas Muelle 2), Málaga, Spain
As part of the 20th Anniversary celebrations of the IUCN Mediterranean Office, the ICENCA committee will get together with more than 150 IUCN colleagues from the Mediterranean and North Africa expected for some serious discussions and some celebrations. 
If you would like to join in the Med-Office celebration and attend the learning events and national park site visit after the meeting on 28th September (29th September to 2nd October), please register.  
In the run-up to the 20th anniversary of the IUCN Mediterranean office you are invited to a free in-person and online workshop in Malaga, on the 28th September 2022.
Thanks to the generous sponsorship support of the IUCN National Committee for the Netherlands, the Royal Belgian Institute of Natural Sciences, the International Council for Game and Wildlife Conservation (CIC) and the IUCN Regional Office for Europe we are able to provide this event at no charge. In addition to the workshop there will be an address by the IUCN Vice-President, Imen Meliane, and meetings of the IUCN Interregional Committee for Europe, North and Central Asia (ICENCA), the region's Working Group for National Committee Development (WGNCD) and the European Policy Advisory Group (EUPAG).
The workshop, run jointly with the ICENCA, WGNCD and the EUPAG, will be led by Alberto Arroyo Schnell, Head of Policy and Programme. It will focus on the implementation of Regional Work Plans, exploring ways to enhance joint action among IUCN Members, especially through National Committees, in monitoring the implementation of the IUCN Europe Work Plan 2021-2024. Based on the preliminary exercise conducted by the IUCN Spanish Committee, participants will have the opportunity to discuss and jointly shape this innovative collaboration mechanism. This will include a focus placed on the relations between the work plan thematic areas and relevant IUCN resolutions from the latest World Conservation Congress. IUCN members from all regions (including East Europe and North Africa) are welcome to join this discussion. The outcomes are expected to enhance ownership of the IUCN Nature 2030 Programme, respond to IUCN's Europe commitment to monitor the implementation and actions in the region, and support an increased coordination of IUCN action in the region overall.
In order to manage in-person attendance on the day, please register here so that the organisers will know of your intention to attend. 
Meeting Documents
Malaga Joint workshop and meeting agenda 
IUCN in action - monitoring workshop the implementation of Regional Work Plan
20th Anniversary of IUCN - MED Programme 
IUCN Week in Malaga logistic note 
IUCN Nature 2030 Global Programme
If you are unable to travel and can only join online, please follow the meeting via Facebook.
For more information please contact ICENCA Co-Secretaries Ann-Katrine Garn (akg@zoo.dk) or Ancuta Fedorca (coancutza@yahoo.com) and we will arrange a conferencing link.